Smoothie bowls – who doesn't love them?! They're packed full of superfoods, vitamins and minerals, are refreshing, oh so tasty, and are a fun way to start your day. You can get creative with the toppings (kids love it!) and it's a fantastic way to sneak in some extra greens without being able to taste them.
So, let's get back to basics – this smoothie bowl is the OG of green smoothie bowls and a favourite in the WholeLife kitchen. The main ingredients are simple and available all year round, and you can sub pretty much anything out for another fruit or vegetable of a similar texture.
You might want to listen up now, though: the secret to a luxuriously thick smoothie bowl (like the ones you can get at your favourite café) isn't a thousand-dollar blender. It's all about getting the balance of liquid and frozen ingredients right. Once you've nailed that, you'll be on your way to becoming a smoothie bowl connoisseur in no time!
Frozen fleshy fruits like banana, mango, açai or avocado also help you achieve that creamy, thick consistency. Your secondary fruit can be something that doesn't have as much body to add flavour like frozen blueberries, raspberries or pineapple. To pack a nutrient punch, don't forget a handful of leafy greens like spinach, kale or romaine lettuce, and most importantly do not forget your greens powder! We love Amazonia's Raw Nutrients Greens because it's super smooth and blends well.
Smoothie bowl toppings are a whole other game where you can get as creative as you want. But now that you've mastered the thick smoothie bowl consistency, you can say goodbye to the days of sad sinking banana slices. No matter what combination you choose, you'll always want some sliced fresh fruit, a granola or nuts for crunch, and some coconut for a tropical twist.
Read on for our vegan, gluten free, nutrient packed and deliciously thick Green Smoothie Bowl!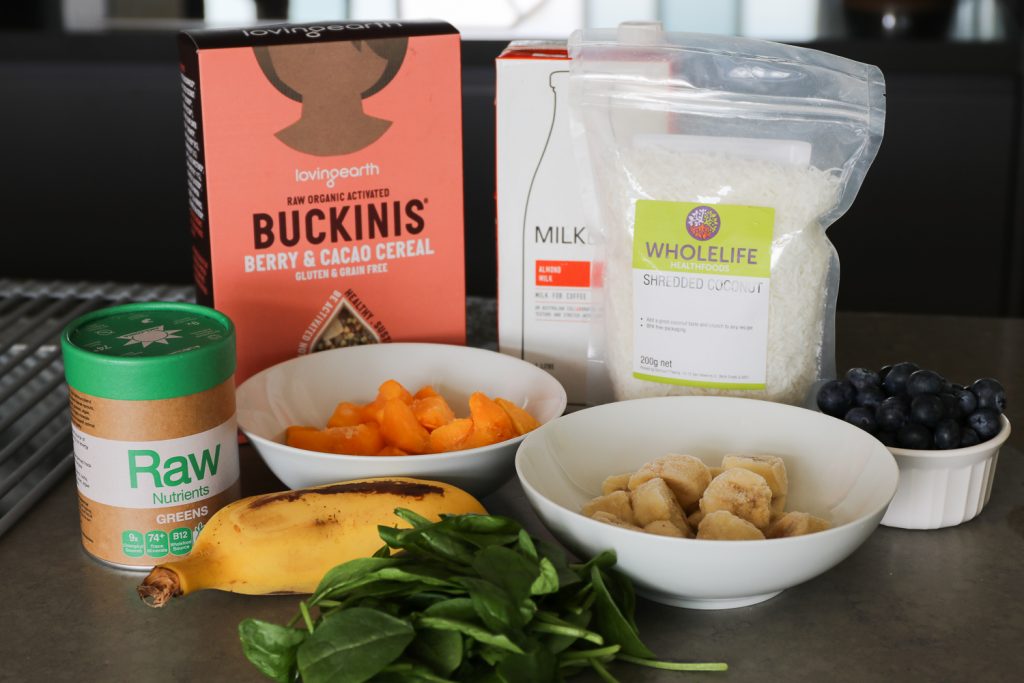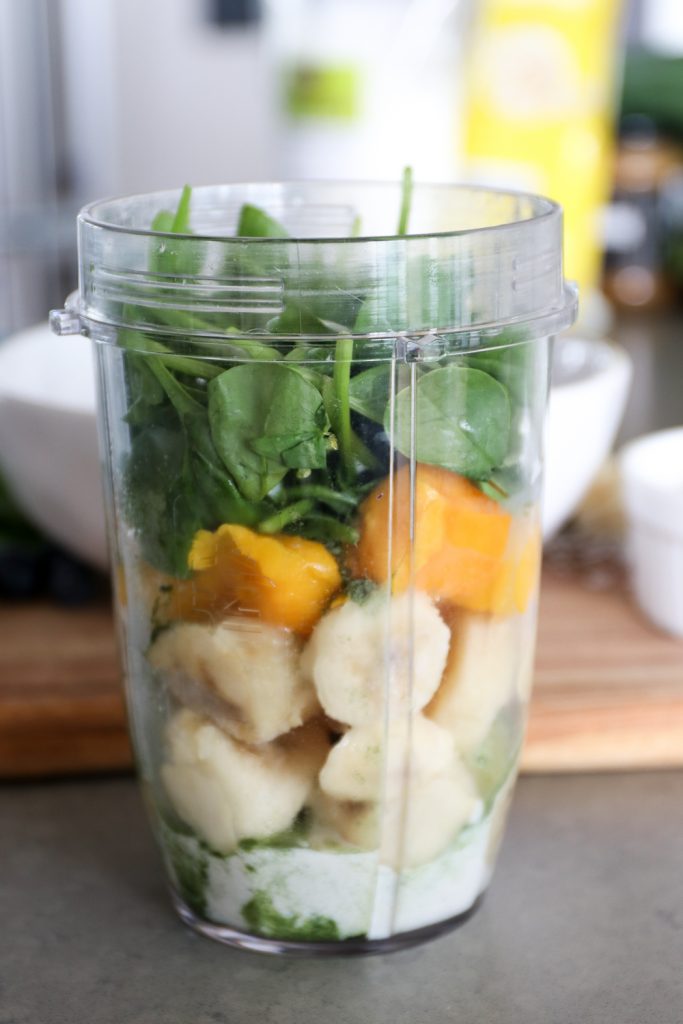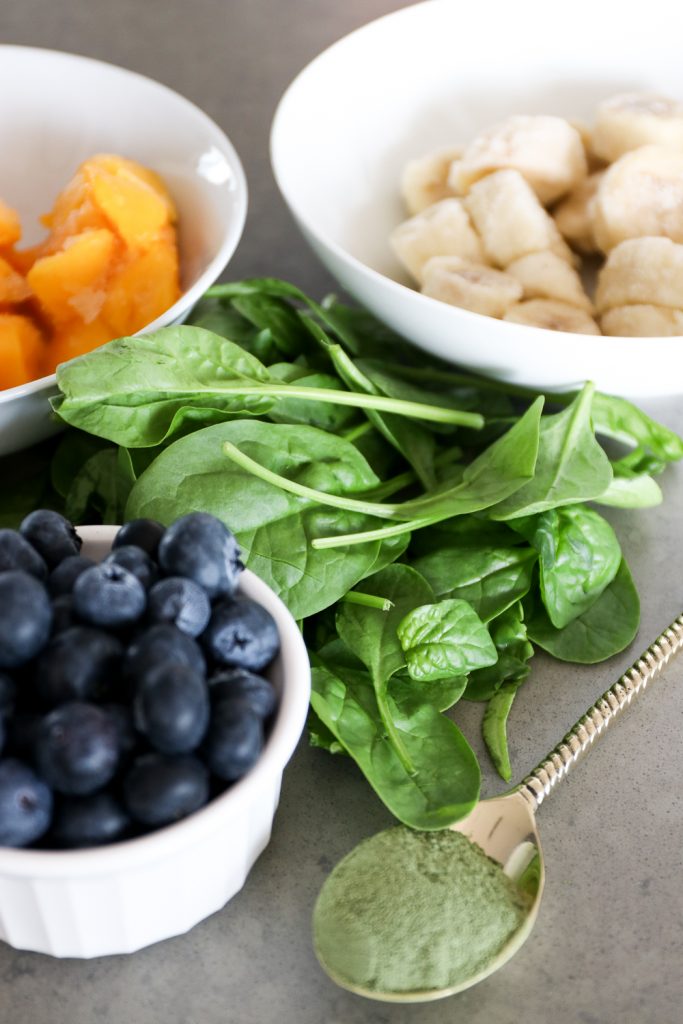 SMOOTHIE BOWL INGREDIENTS:
1 handful baby spinach
1 cup frozen banana
1 cup frozen mango
2 tsp Amazonia Raw Nutrients Greens powder
A splash of Milklab Almond Milk
TOPPINGS:
Half a sliced banana
Chia seeds
Blueberries
Loving Earth Raw Organic Activated Buckinis Berry & Cacao
WholeLife Healthfoods Shredded Coconut
METHOD:
Place all ingredients for the smoothie bowl into the blender.
Begin blending your ingredients on the highest setting. If your blender gets stuck, you may need to stop blending and give your blender cup a shake or a stir. You may also need to add in a few extra splashes of almond milk (depending on how strong your blender is). If the consistency becomes too runny, add in more frozen ingredients. If it's too thick, add in a splash more liquid. Keep repeating these steps until everything is well combined and the desired thick and smooth consistency is achieved.
Once all fully combined, pour your desired amount into your favourite bowl and add the toppings. There you have it! A simple yet delicious smoothie recipe that will make you never want to buy one out again!!