Natural and chemical free products are extremely important to us, as harsh chemicals can be found in a range of skincare and beauty products. Thus, it's important to select products that are gentle on your skin. We're here to tell you some of our favourite new and natural beauty products that are stocked at WholeLife!
CANNABELLA
Cannabella is an Australian natural skincare brand that is made from 100% unfiltered hemp oil and is infused with natural, plant-based botanicals. Additionally, these products are 100% natural, sustainable, cruelty free and have none of those nasty toxins. Learn more about our new favourites from Cannabella below.
GREEN DETOX FACE MASK 60G
After long and busy days, it's important to not only take some time for yourself but also nourish your skin. This detox face mask is perfect for both oily and combination skin and can assist in clarifying skin and reducing congestion, as well as deeply cleansing and clearing built up dead skin and bacteria in pores.
CLARIFY SERUM 30ML
This Clarify Serum is a highly nourishing serum that clarifies the skin and reduces congestion, reduces the appearance of redness and so much more. Additionally, this serum has an amalgamation of natural botanical seed extracts and nourishing oils like Jojoba and Argan Oil.
HEMP JELLY 15G
This Hemp Jelly is an absolute lifesaver! It soothes, nourishes and locks moisture into your skin for maximum hydration. You can use this Jelly on your face and body, working amazingly as an overnight face mask, lip balm, cleansing balm or to heal any skin irritations.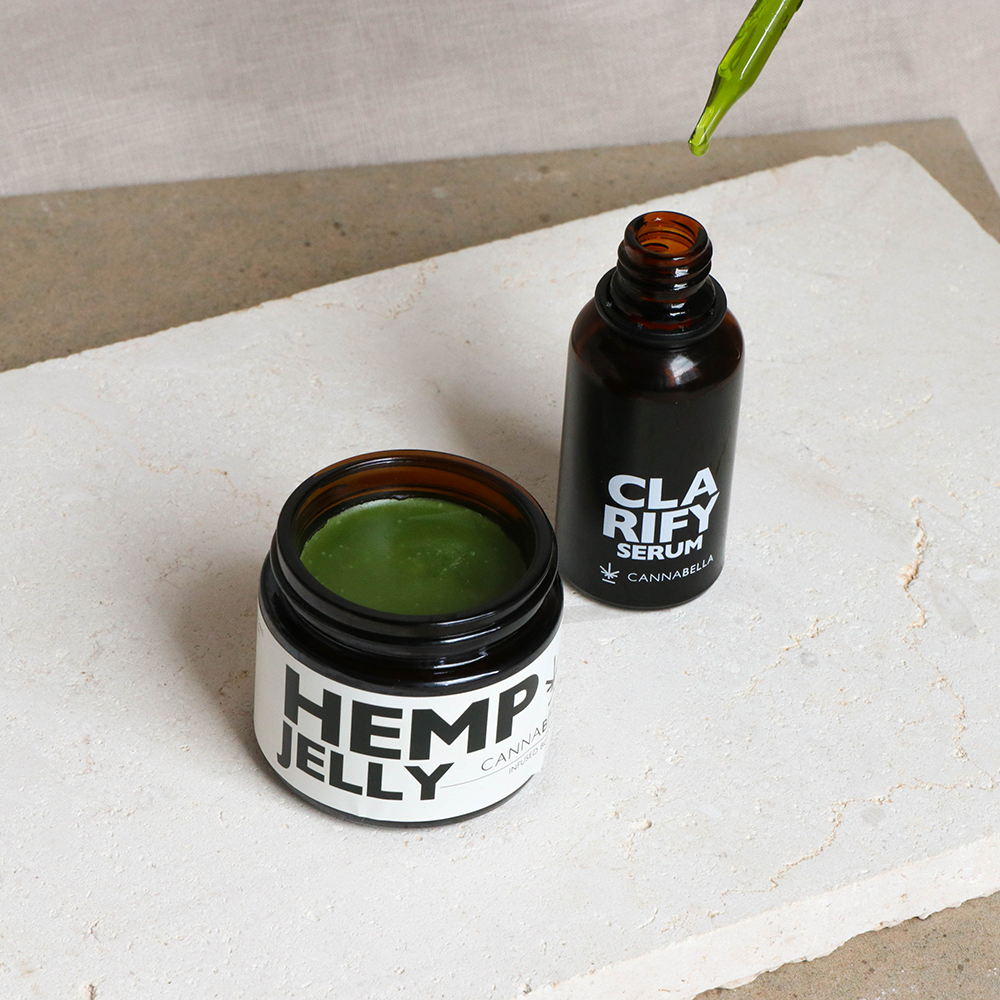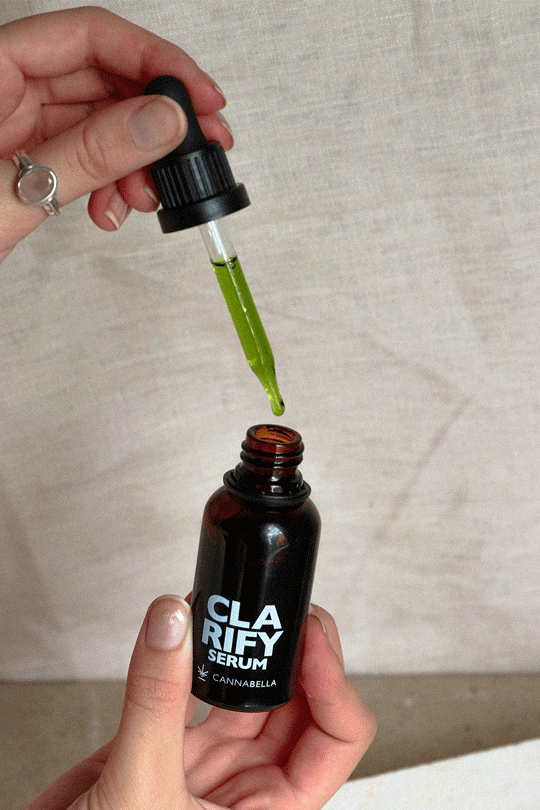 NOOSA BASICS
Noosa Basics is one of our favourite beauty brands that we stock at WholeLife. They're a small batch apothecary located in Noosa Australia, creating certified vegan, cruelty free and palm oil free natural products. Learn more below about our newest favourite product.
COCOA BUTTER ULTRA RICH SKIN CREAM
This skin cream is loaded with antioxidants, vitamin K, vitamin E and essential fatty acids. Combined with Camellia and Hemp oil, this cream rejuvenates your skin, holds in moisture, improves elasticity whilst reducing wrinkles, scars and stretch marks.
SHEA BUTTER ULTRA RICH SKIN CREAM
Made with 65% shea butter, this Ultra Rich Skin Cream will melt into your skin for intense hydration and repair. The shea butter combined with Jojoba, Rosehip and Pomegranate is perfect for dehydrated, itchy skin and can work towards reducing scars and stretch marks. Your skin will be loving you for lathering yourself in this cream!
EYE LASH+BROW REVITALISER 9ML
Achieve the full, long and healthy brows and lashes you've always wanted with Noosa Basics' reformulated Eye Lash+Brow Revitaliser. Containing organic Black Castor Seed, Pumpkin Seed and Flaxseed oils that have been used for centuries to promote fast hair growth, your lashes and brows will be looking fuller within 4 to 6 weeks.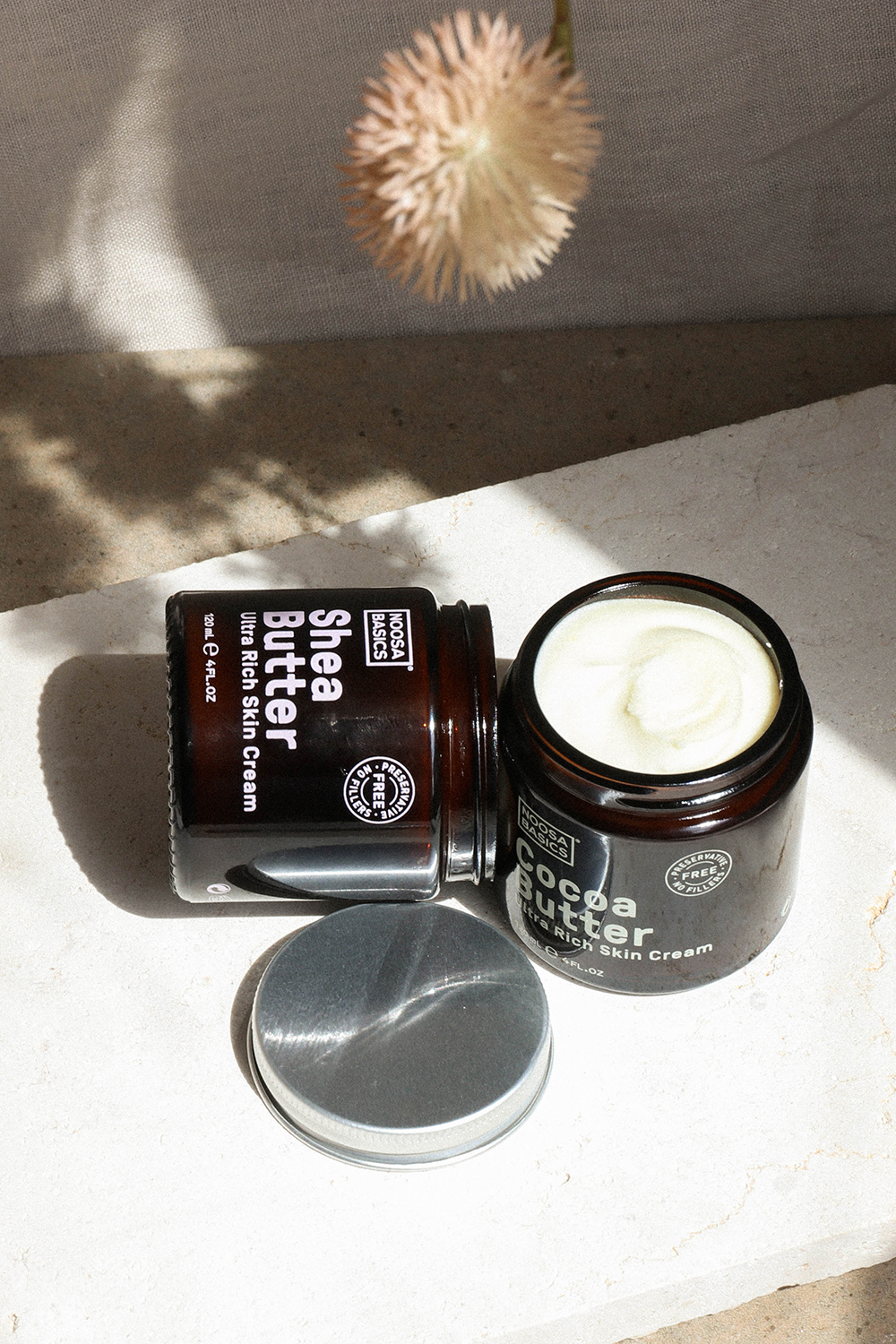 THE JOJOBA COMPANY
The Jojoba Company is another one of our favourite natural beauty brands which we can't get enough of. Jojoba is rich in nutrients, vitamins and omegas, using only the purest ingredients which are free from unnecessary synthetics or fragrances. Our new favourite Jojoba product is their Activating Cleansing Oil which is perfect for removing any excess makeup or dirt on the skin, leaving it feel nourished and replenished.