Wholelife chatted to their in-house naturopath Sarah from the about the importance of good gut health. Visit in-store for more information
1.How important is gut health?
Gut health is incredibly important to our health, our gut processes everything we consume so it's vital it is working at optimal level so we can absorb all our nutrients, the 'good' bacteria in our gut also helps with our immune system and mood so it's definitely important to keep your microbiome in a happy balance too.
2.How can you tell if your gut needs some extra loving?
Unhappy gut signs can be a sluggish digestive system such as bloating or constipation, reflux, diarrhoea, fatigue, lack of concentration and many more.
3.What supplements and foods would you recommend for good gut health?
A good gut healing powder is my usual place to start, depending on the individual sometimes a probiotic or digestive enzyme is also called for. Foods to enhance your gut health are things that support your microbiome and sooth the digestive system such as, fermented foods- yoghurt, sauerkraut, kim chi, kefir, kombucha. In addition, adding extra fibre is always a good thing too and a large variety of fruit and vegetables keeps your gut happy.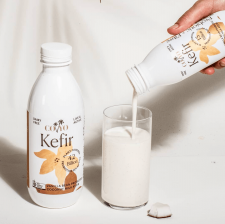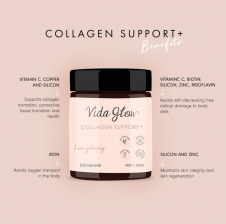 4.Does gut health correspond in any way to healthy skin?
Yes of course! Our skin can be a reflection of what is happening on the inside of our body. If you have poor gut health you may also have some skin impurities too.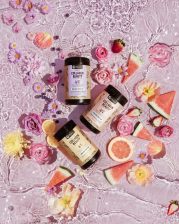 5.What is collagen?
Collagen is your precursor to helping to make cartilage, hair, skin, nails, ligaments, primarily collagen is a protein in your body.
6.What are the benefits of taking collagen?
Collagen can help with a wide variety of things such as, improving joint mobility and having healthy hair, skin and nails.
7.What supplements and foods would you recommend for glowing skin?
I usually recommend nutrients such as Zinc, Silica and Vitamin C and recommend bumping up the individual's daily protein.
8.What other benefits would you feel/see from taking these supplements?
Zinc and Vitamin C can also help with the immune system, stress response and hormonal health.
Image credits:
https://thebeautychef.com
https://blog.vidaglow.com
https://nutraorganics.com.au